It's all about family, fun, and food, right?!
No one mentions the fidgeting, fighting and frustration of Thanksgiving.
Well, we've got a little something up our sleeve to help the kiddos from getting under foot. Let them have a seat at the kids table and have some fun. Our printables are just the thing to keep them busy. Print a lot or a little depending on your guest list. From activity sheets to festive hats, they're sure to be occupied for at least a little bit.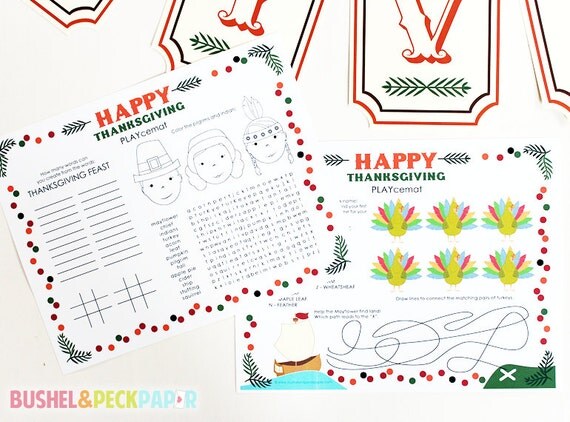 Double-sided 8.5" x 11" :: $5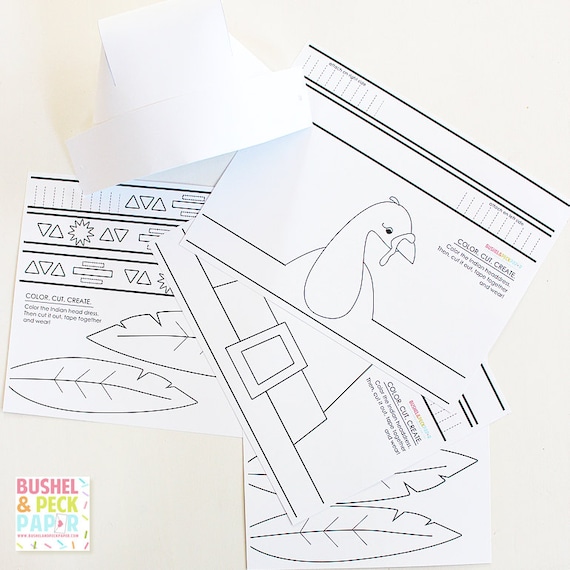 Set of 4: Indian Headdress, Pilgrim Hat, Pilgrim Bonnet & Turkey :: $5