I stumbled upon
Nick Kuchar
's work the week after I came home from an unforgettable trip to Hawaii. Longing to be back on the sunny shores of Oahu, I found myself scouring the internet for anything that could transform my Pennsylvania home into a tiny bit of Aloha. To my surprise, I didn't have to look far. Nick happened to be an
ETSY
neighbor.
I quickly snatched up my
first print
as a gift for my hubby (& me, of course) - a sweet reminder of the afternoon we spent on Lanikai Beach, snorkeling and watching the outriggers go back and forth.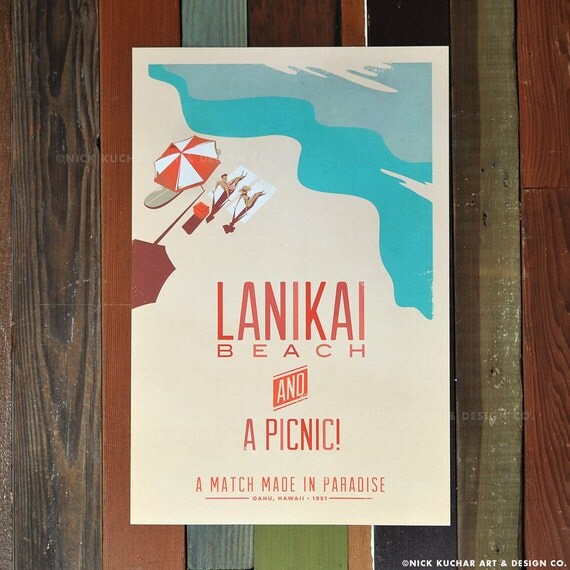 and, then,
another
for Christmas...which now brings a little Hawaiian sunshine to our kitchen...and conjures up fun memories of our visit to
Three Tables
with friends.
Our collection is a work in progress and I fully intend on covering my walls with more from this amazing artist.
. . .
Until we meet again, Oahu!
Connect with Nick and discover Hawaii through his eyes...