I'm so excited to introduce you to our next Sponsor!!!
I just ADORE her work, so colorful and simply oozing with fun.
Tracey lives in Southwest London with her husband, two sons and a cat named Jelly. She studied printed textiles at college before specializing in silk paintings & selling her work through the Greenwich Arts and Craft Market in London. This led her to doing illustration work; mainly greeting cards and gift wrap, educational and novelty books, children's magazines, etc.
With the arrival of her two children, Tracey decided to take a break while her family was still young but she has now picked up her pencils and a computer mouse! Tracey enjoys the possibilities that Photoshop has to offer, and loves combining hand drawn material with collage and texture.
Here are a few of my absolute favorites...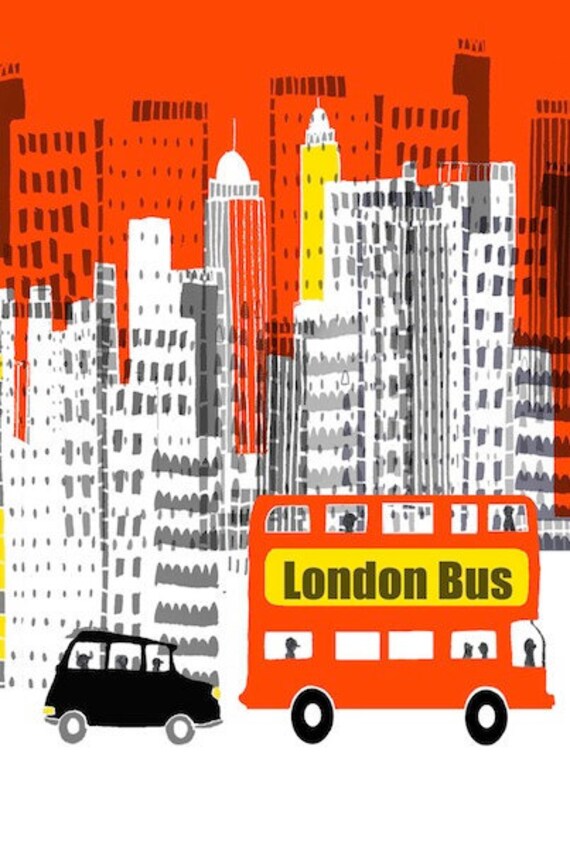 I mentioned to Tracey that it's hard to find an American who isn't drawn to the ol' British Taxi, Red Double-Decker Bus & Union Jack. It's just something we can't get enough of...or maybe it's just me! Everything just seems so proper coming from the UK :)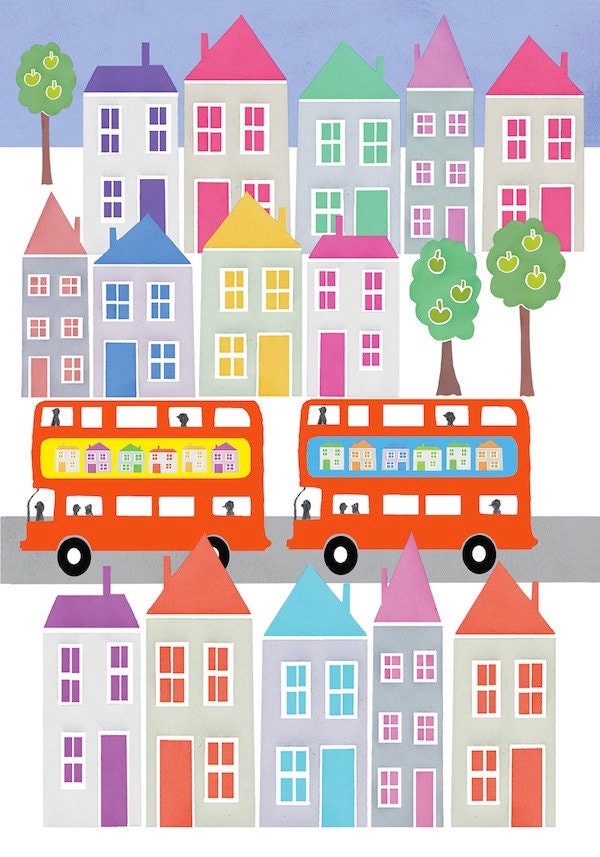 ...and Tracey's use of color is impeccible.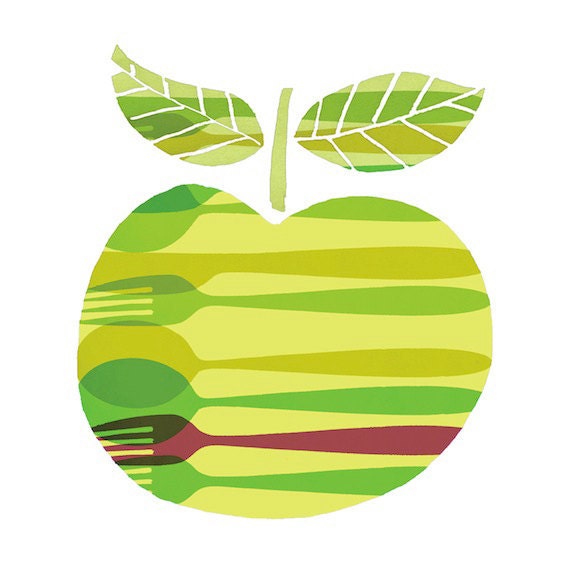 Who knew cutlery could be so cute?!
You can find out more about Tracey & her work by checking out her website & blog:
ANOTHER GREAT GIVEAWAY ON THE HORIZON...KEEP THOSE EYES PEELED, IT'S ON IT'S WAY!